Technology Should Grow With You. We're here to help! We believe authenticity, integrity and service are essential to lasting relationships with our clients, colleagues and partners.
Find the best Gigex service for your needs.
We help leaders understand offerings in a complex environment.
We focus on building solutions focused on business results for mid-to-enterprise organizations. Our team allows your business to be more resilient, cost-efficient, and scale.
Our team of experts understand the market and will provide the best solution for your company's needs.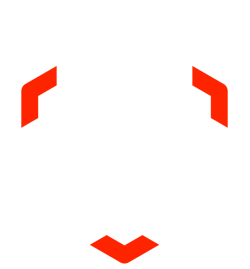 Gigex today supports clients who are looking to grow their technology services. We leverage our entrepreneurial DNA, together with experience of building and scaling digital businesses. Our team brings this experience to help your business grow through smart technology choices and decisions. We consult with you to help you choose the right fit from a crowded marketplace. Let us know how we can help.
We are experts in cryptocurrencies, blockchain, DeFi and NFTs. We leverage our deep industry experience and contacts to consult and advise projects on growth, marketing, strategic partnerships and growth strategy. Contact us today to discuss your project and explore options for us to be of help.
We work closely with projects we advise and help them engage with suitable investors. We work with a variety of projects from Layer1 protocols, games, NFTs, DeFi and DApps. If you have a project you want us to review, kindly submit it from our contact form. We share deals among an exclusive private network of funds, teams and whale investors. We are currently serving as Venture Partners with PlutusVC out of Hong Kong and Singapore.
Our technology providers specialize in private or public cloud offerings, globally diversified colocation facilities, managed hosting services, and hybrid environments. Our team at Gigex is highly experienced in designing and deploying various data center and cloud services projects for companies.
Gigex offers Unified Communication as a Service (UCaaS) and Contact Center as a Service (CCaaS) to provide instant communication, increased customer satisfaction and optimized wait times.
Gigex is here to help your organization create an actionable technology delivery strategy. Internal workloads such as email, voice, files, authentication, and role-based applications are services that IT teams deliver to employees.
New vulnerabilities and attacks can come from anywhere at any time. Gigex is here to provide the right security intelligence based on global visibility across multiple network layers.
One of the greatest challenges faced by businesses today is the act of connecting interdependent systems across public, private and hybrid clouds. Gigex is here to help you determine which internet solution is best for inter-connecting your business needs.
At Gigex, we help companies migrate from on-premise to cloud-based, more modern technologies. Our experience spans across decades, directing organizations to choose the best solution in relation to SIP, Enterprise Mobile Device Management(MDM) for security and compliance, and all types of technology related to the Internet of Things (IoT).
Our process helps you make the

best

choice.

Let's Talk About

Your Project